Carers Page
There are over 34,500 unpaid carers in Sefton - Are you one of them?
Concept House and Sefton Road Surgery is working with Sefton Carers Centre to help and support our patients who care for others'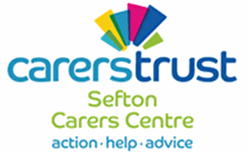 ' A carer is someone of any age who provides unpaid support to family or friends who could not manage without this help due to illness, disability, mental ill-health or an alcohol or drug problem '
Do you care for an elderly parent or frail family member?
Do you care for a child with a disability or additional?
Do you look after someone who is seriously ill?
Do you look after someone who is dependent on drugs or alcohol?
Do you support someone living with mental illness?
Do you care for someone living with dementia?
Do you care for an adult with a long term condition?
If you answered YES to any of the above then you are a carer.
Important information for you - 
If you are a carer it is important to let your GP/Nurse or reception team know so that we can add it to your records, you can do this by completing our

 

'carer's questionnaire'

 

- You can return this form to the surgery
You may be entitled to a seasonal flu vaccine and we will try to be flexible if needed when planning your appointments.
Are you aware of the Sefton Carer Centre, 27-27 South Road, Waterloo? Drop in clinics

 

Monday, Tuesday and Thursday 9:30-4:30pm

 

or telephone

 

0151 288 6060
If you have not claimed for carers allowance you may be able to do this by telephoning

 

0345 608 4321
To view our Carers Policy, please click here.
How can Sefton Carers Centre help you?
If you are a carer who lives in Sefton we can offer you free services and can help you by:
Undertaking an assessment of your needs as a carer to
Providing information and emotional support - someone to
Organising support groups, activities, training & fun days to allow you to socialise and  recharge your batteries
Letting your voice be heard at our Carers Action Group
We can also:
Help with forms and writing letters
Help you understand your rights as a carer
Support you at meetings & reviews
What else can we provide:
Welfare benefits advice
Complementary therapies & counselling
Training for care, leisure & employment
Direct Payment Support Service
Advocacy services for all carers including specialist
Contact 0151 288 6060 for more details.