Book An Appointment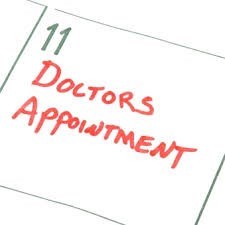 How to book or cancel an appointment:
The easiest way to book or cancel an appointment is to register for on-line access or via the NHS app. 
If you do not wish to register for on-line access, you can still contact the Practice on 01514767962 where a member of our highly trained reception team will triage your call and signpost you to the most appropriate health care professional.
Patients can also book a Telephone Consultation in advance if that is preferred. 
Things to remember when booking an appointment:
Appointments are only ten minutes in length, so if you have a couple of things to discuss with the GP please ask the reception to book you a double appointment, or if you are booking your appointment via on-line access, make sure you book two

 

consecutive

 

appointment slots. 
We DO NOT offer on-line access for appointments with our Practice Nurse or Health Care Assistant.  This is because most reviews require longer than a ten minute appointment.  To book an appointment you will need to telephone the Practice.
You can book an appointment with the health care professional of your choice, but from time to time this may not be achievable and an alternative health care professional will be offered.  If you wish to see a particular GP please be advised that you may have to wait longer than 48 hours for an appointment.
Arrive for your appointment on-time.
Things to remember if you need to cancel your appointment:
Cancel your appointment as soon as you can (at least 1 hour before the appointment time)
Don't just not turn up